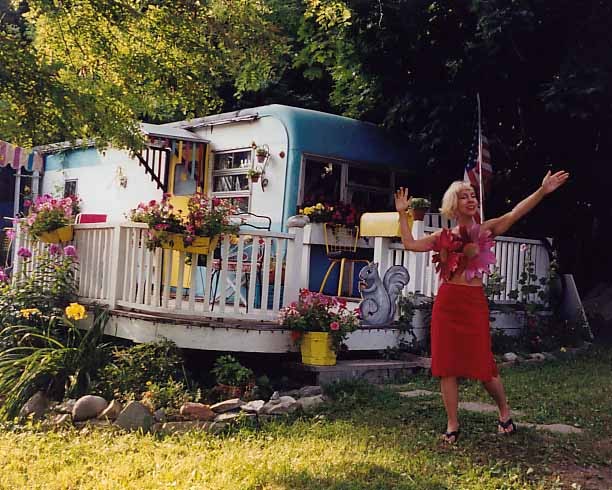 I collaborate very closely with home and business owners, architects, and interior designers to create beautiful walls or furnishings for homes,  businesses, and sacred spaces.
The process involves listening carefully, clarifying, then creating the ideas that YOU envision, OR if you'd like I'll propose possible solutions.
Executed in the style and mediums most appropriate, the completed work will serve to affirm the inherent elegance of the space.
Or for a setting that on its own feels flat or uninteresting, the work will add depth and excitement.
When needed, the mural will also serve to unify existing elements, always bringing unique beauty to the eye. and with it a sense of refinement and joy.
 ARTIST'S STATEMENT
I love being involved in the creation and transformation of interiors. I've been doing so, using paint and other materials for as long as I can remember.
During my years at Maine College of Art there was one fall semester when I missed the first week of my classes because " I HAD to redecorate my apartment." (First things first!)
Early in my decorative painting career I was very fortunate to work closely on many projects with the actress Kirstie Alley. In addition to her on-screen talents she is also a gifted (formerly professional) interior designer.
Interior design has continued to be a real passion of hers and she took my painting and sculpting very seriously (as well as my singing!) I can remember Kirstie Alley saying, about something I was working on, "This is looking beautiful, now how can we make it funny?"
I had known how talented and hilarious she is but it was at this moment that I realized that Kirstie was also THE best person in the world to encourage ME!
Through Kirstie Alley, I was also introduced to legendary interior designer "Sister' Parish who praised my work, and a piece I painted was included in a room that she designed!
I haven't stopped painting (etc.) since then and I'm excited to be sharing with you these photos of some of the amazing variety of projects I've worked on!
Some of my other creative pursuits are music, wearable art, comedy, and working with children and youth through faith communities.