The thriving commercial port of ancient Pompeii was also a fashionable summer resort for Roman aristocracy. That is until Aug 24 79 A.D. when the sudden volcanic eruption of Vesuvius would render the city buried under a deep layer of volcanic ash, yet basically still in tact.
Uncovered about 200 years ago were vestiges of shops, elegant villas with gardens and colonnades, with many fabulous mosaic and frescoed murals on walls and floors.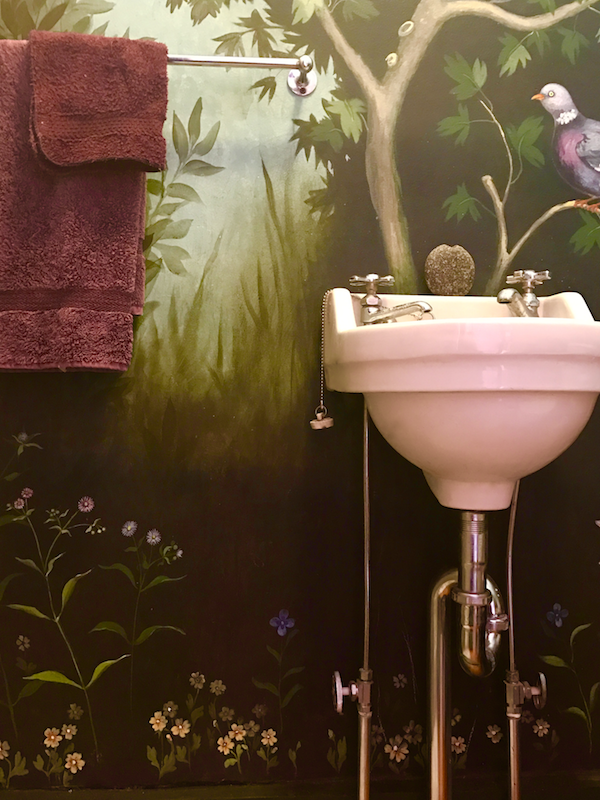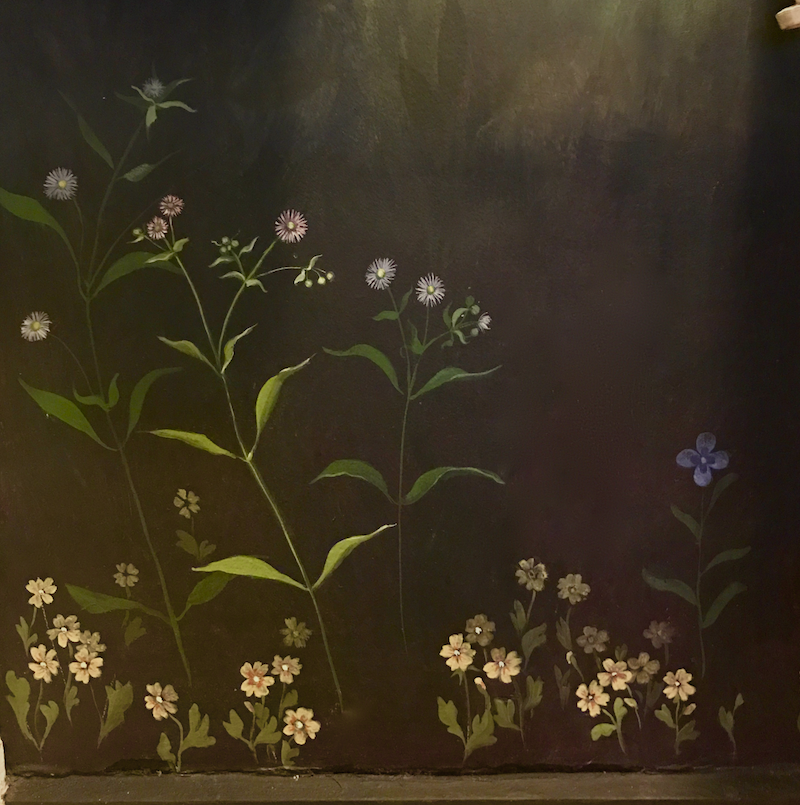 I love these frescoes, especially the ones depicting garden scenes with birds. I recently had the opportunity to paint a powder room inspired by these Pompeiian walls.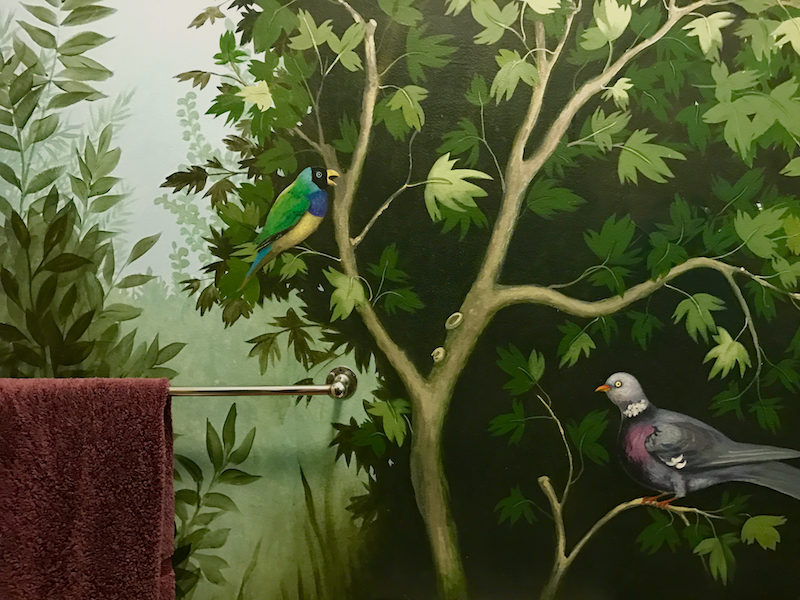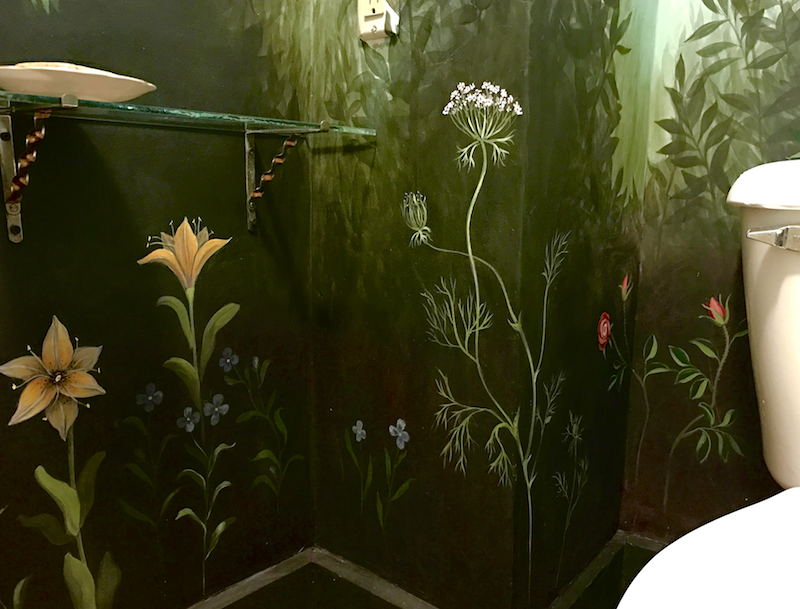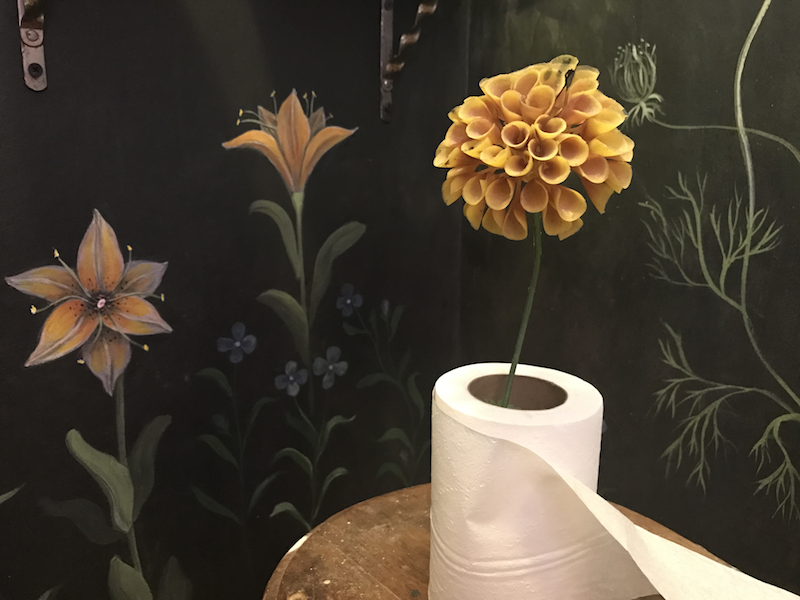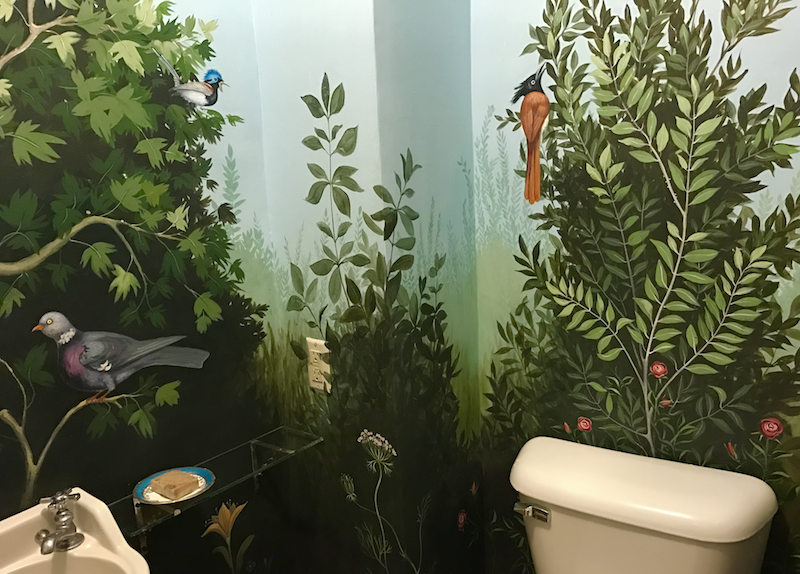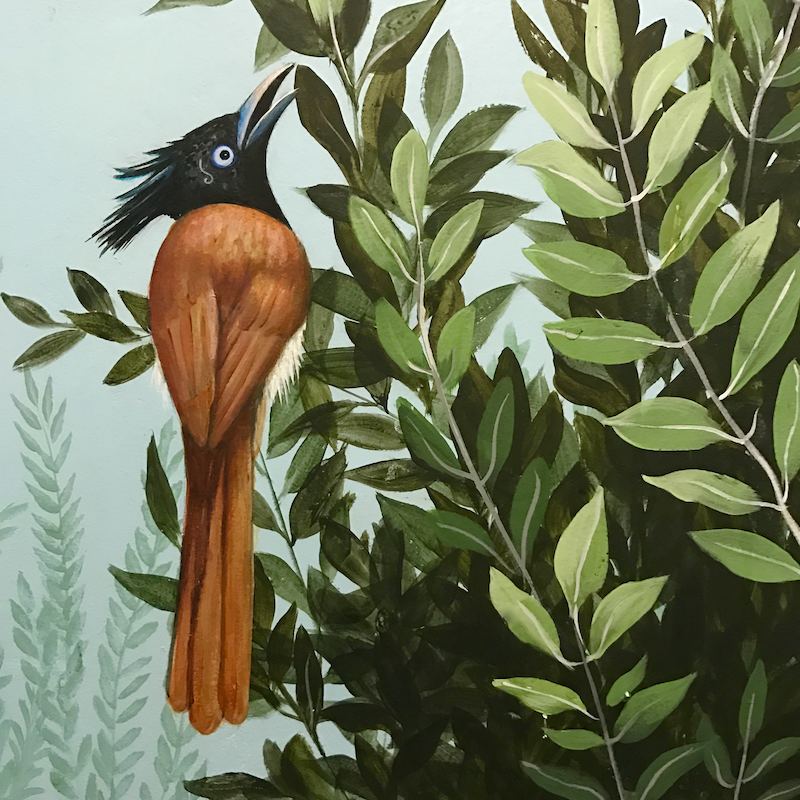 I included the radiant "Holy Dove" not inspired by anything Pompeiian. This image is based on a detail of a classical religious masterpiece: the depiction of the Holy Spirit descending and I can't remember the artist… can you?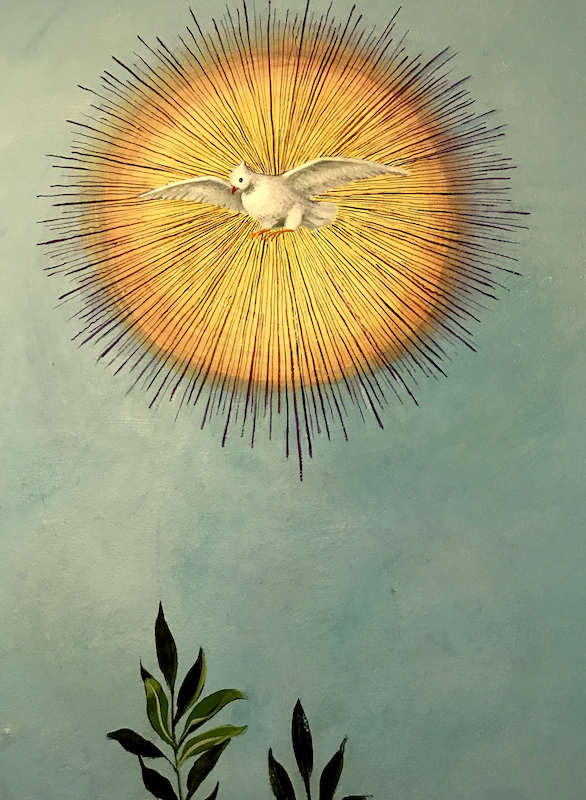 I'm hoping to paint more Pompeiian inspired garden murals… I feel like I'm just warming up!​