My dooryard is tiny. On a wooden fence I installed a piece that I'd made for a stage set a number of years ago. Its a painted version of a trailer similar to the one I'd called home for many years. I've been refining and adding to the painting, and just below the area where I was painting a cat looking out a window, I attached an actual window box.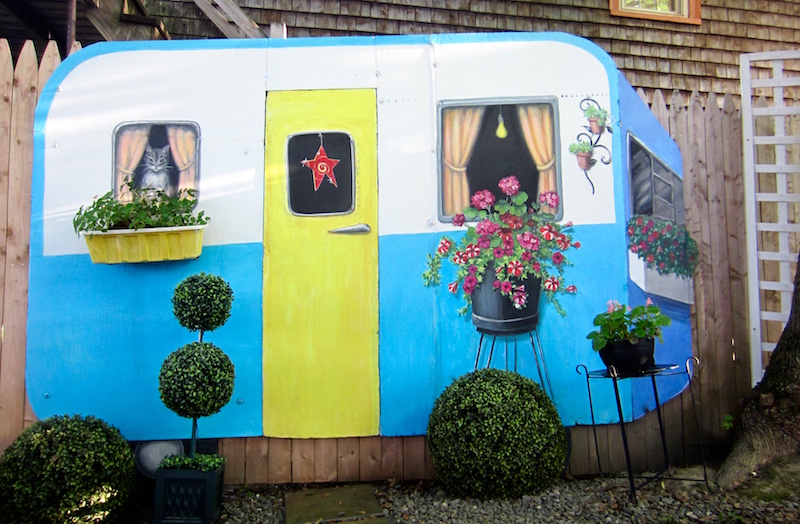 During days when I wasn't working on it, a pair of birds – carolina wrens, began building a cave-like nest camouflaged among the plants in the box.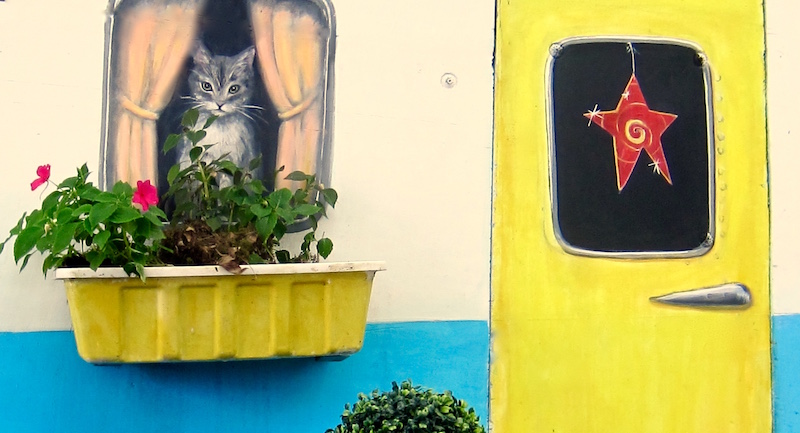 When I went back to finish painting the cat, I found that the birds were actively returning to the nest to feed hatchlings! Every 12 or so minutes when I heard one issue a call, I'd move to about 8 feet away and wait while the adult would deliver a tiny worm, caterpillar or insect to the nest.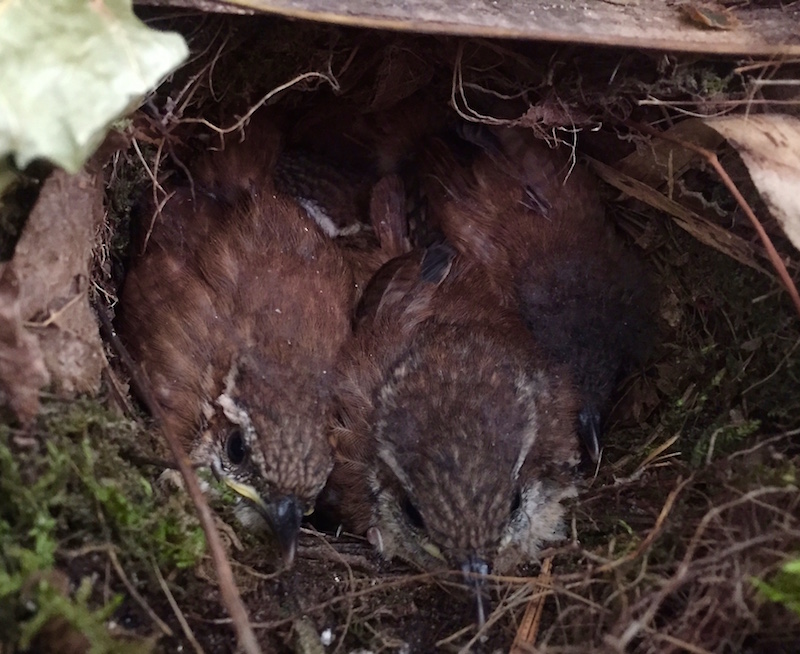 Later I'd move only 4 feet away and continue working on a different area of the painting. ApPARENTly that was good enough for them; the four young birds grew. Now fully fledged, they flew away this week!
I saved a photo several years ago from a design magazine showing a kooky yard with plastic shrubs which I thought were hilarious. I finally found some for sale online but they were extremely expensive. Guess what I found at Maine's most well-known and notorious surplus and salvage store? (MARDEN'S!)
(I was trying to attach those photos here)