This spice box hangs near my kitchen stove.. Especially when painting furniture for myself I can see how I've definitely been influenced by Rich Entel's furniture painting style.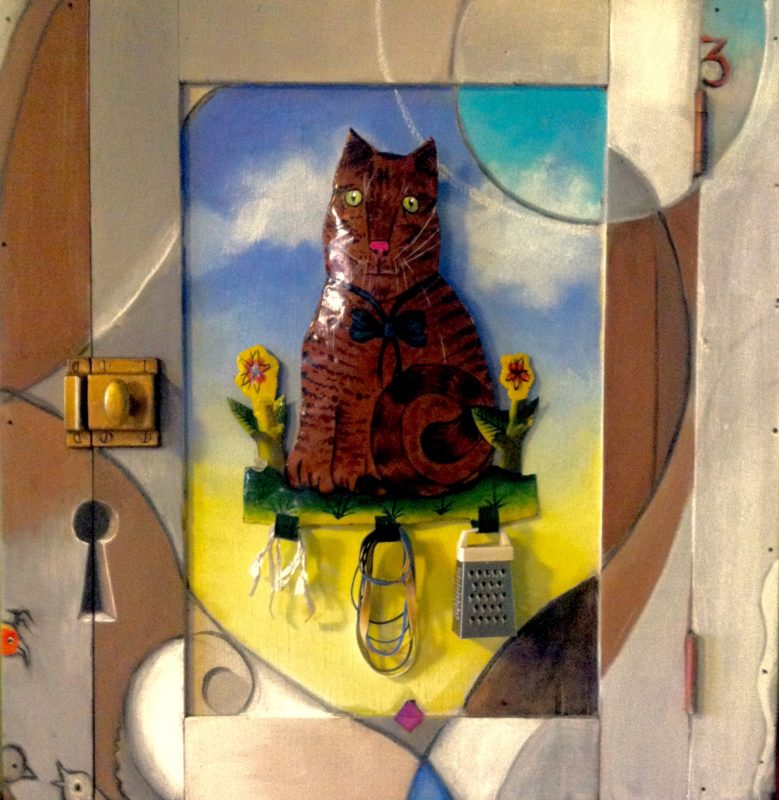 The cat piece, attached front and center, was made by a Haitian artisan.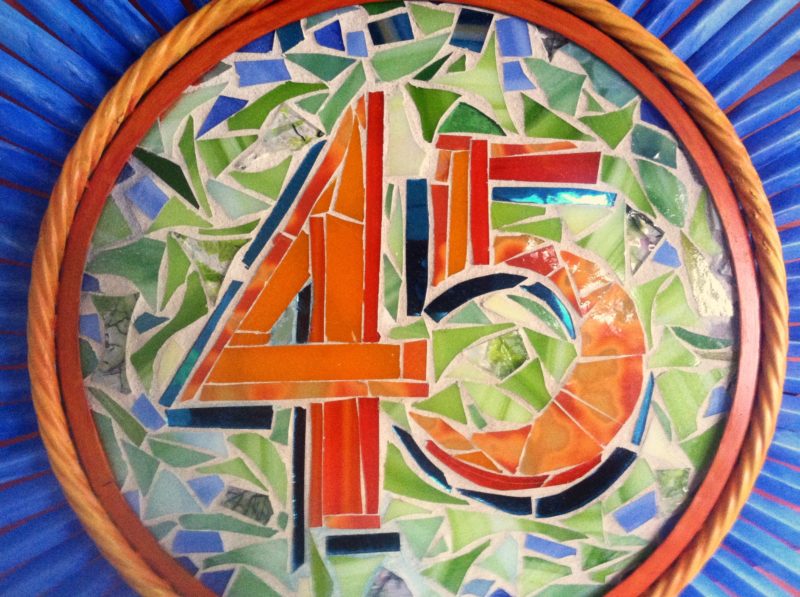 I found a starburst frame on the side of the road and used it for this street number mosaic.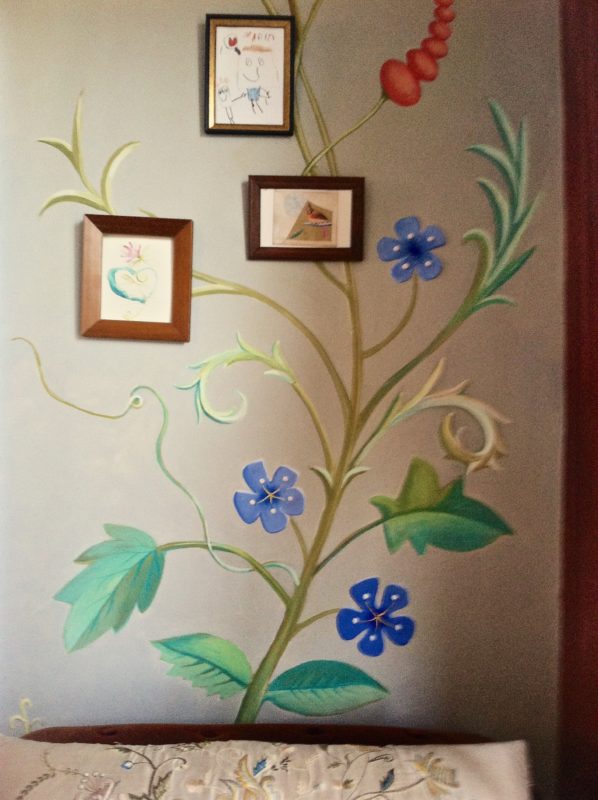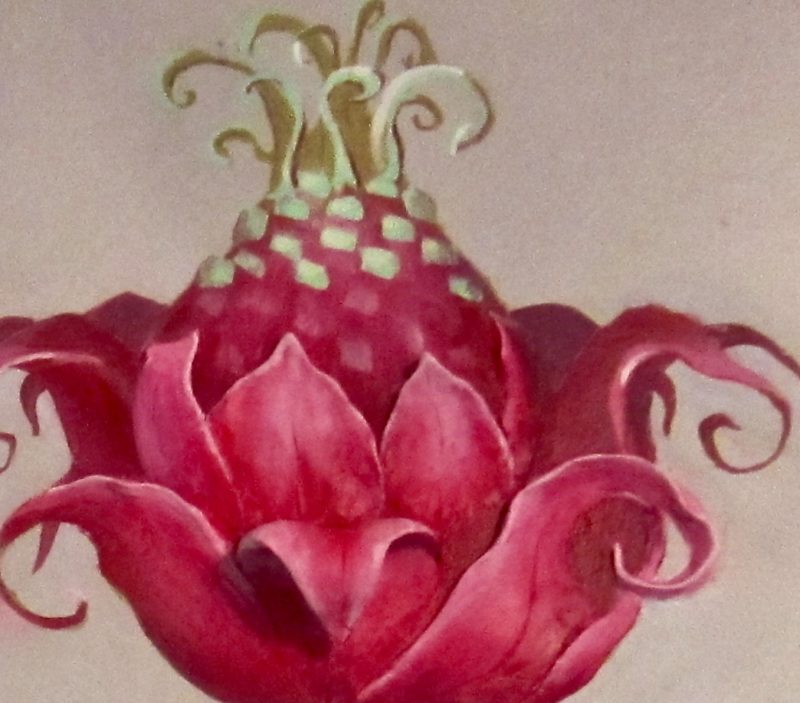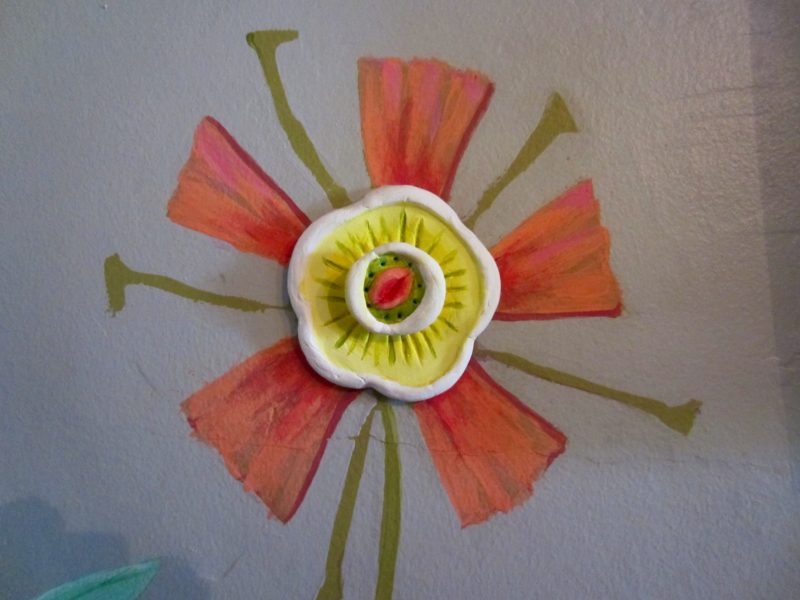 (there are several photos of my dining room)
In my dining/sewing, etc. room I've been sculpting and painting over-sized flower forms. (Chinoiserie?, tree-of-life sort of?) Parts are sculpted, other parts aren't.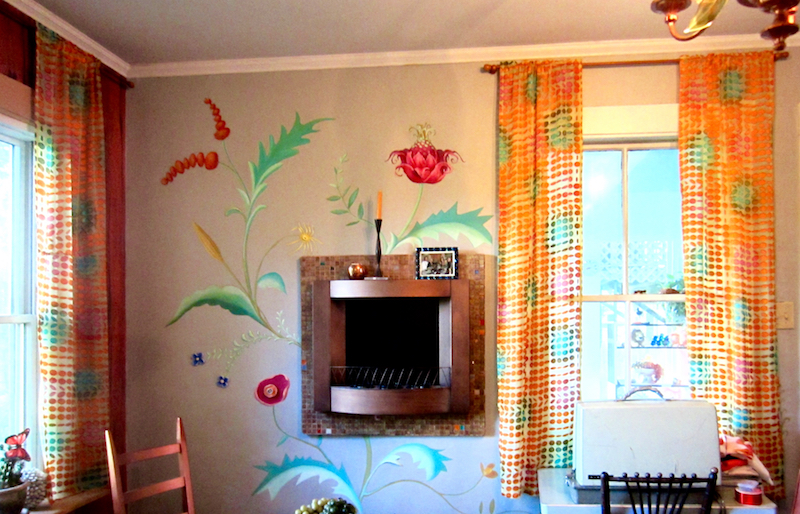 The square object framed in tile on the dining room wall is a little fireplace that burns gel fuel.