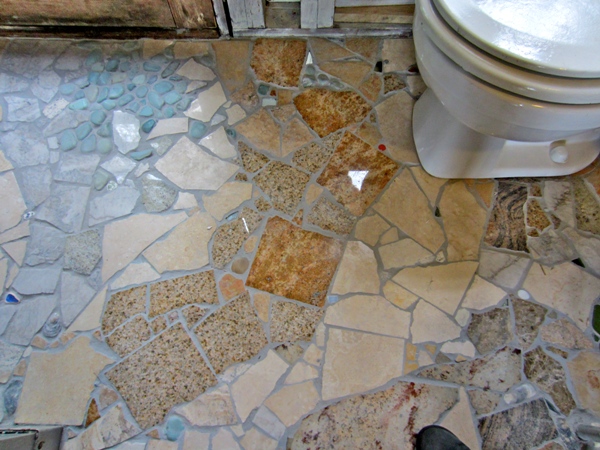 These photos are of a cottage bathroom floor at Popham Beach Maine made with my sister, Suzanne Norton. Mosaic made with granite and stone tiles, with rocks, shells, and seaglass added. The floor design  was inspired by the sandy beach at Popham and the subtle shapes that individual waves make at the very edge of the the shore.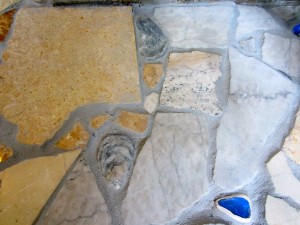 Many cottage floors are not thick enough to support the weight of tile, especially granite, without  reinforcement.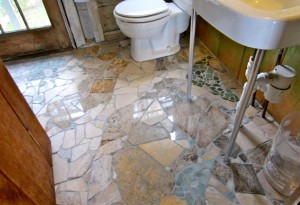 This can be done by adding a layer of backer board or, as we did by adding reinforment from underneath, which was done for us by Steve Kenna-Moore.